Night Time Pig Hunting in NSW


---
Learn the tips and tricks for night time pig hunting in NSW. Some great methods to try and times of day to hunt. Read our night pig hunting tips for the ultimate feral pig hunting experience. The best places to hunt and the best methods to hunt feral pigs in Australia.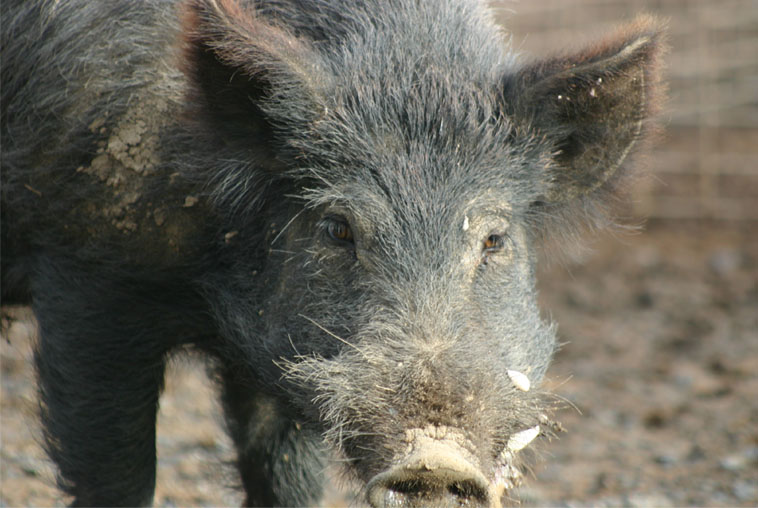 So, you want to hunt feral pigs in NSW? Then there are few things you should know before you get out there.
The feral pig population in Australia has swelled since their introduction in the 1880's and they now occupy 38% of Australian land.
What is the best time of the day or night to hunt feral pigs?
Feral pigs have been hunted in Australia since their introduction and they have adapted to being hunted quite well. They are quite nocturnal and this means that night hunting is ideal when it comes to feral pigs. This is when they are awake and moving around feeding etc, and has proven to be a very good time to hunt.
Night hunting can be challenging with issues such as low visibility which makes it harder to locate the animals without startling them.
How can I increase my Night Pig Hunting Success?
Leaving food out for the pigs is a good way to get started. Pigs actually have an excellent sense of smell which is one of their best assets when seeking out food sources. Some smells can be detected by pigs from 8-10 Kms away so this is a good enough reason to attract them with their favourite foods.
Leaving food out to attract an animal is called baiting. In the case of baiting feral Aussie pigs, the way to their hearts is with fruits and nuts, corn etc. Leaving the baits out over a period of time, in an open area trains the pigs to return nightly to get a free meal.
Using Lights during Night Hunting
No matter which light you choose to use, ensure it is unobtrusive and low key. Remember that the moon will provide a fair amount of light for you. Bright lights will scare the pigs and have been known to provoke an attack. Pigs are hostile when provoked.
Using a red light is ideal and these can be set up around the feeding area so it is illuminated enough for you to see your prey when they come to feed.
Pig Trails
Pigs tend to take the same path and this causes trails to appear. Looking like tunnels through the bush where vegetation is thick, these trails often lead to the sleeping area. While pigs are awake and active, these trails are used to move from one area to another. The trails can be a good place to stage an ambush, so be sure to try and locate the trails and watch the pigs movement so you can plan your ambush.
The best time to ambush is when the pigs are on their way to the sleeping are just after the sun has risen and go for the last few pigs on the trail. Hunting the last few pigs moving along the trail means that the animals at the front of the line don't always know tragedy has befallen and generally continue along their way. Note that they will bolt in all directions at the sound of gunfire, but hunting from the rear might buy you a vital few seconds. Try using a gun or rifle rest to ensure a clean shot.
Where Can You Hunt Feral Pigs in Australia?
Pigs are introduced animals and are highly destructive and can be hunted in most states. Please check your local government prior to hunting as you may need to obtain a licence or permit.
You must carry your Restricted Game Hunting Licence with you while you are hunting. You must also obtain written permission to hunt the land. The list of state areas below have feral pig hunting, but have varied operating times so be sure to contact them prior to embarking on a trip. Ensure you have all your documents up to date.
Canobolas State forest
Carabost State forest
Coricudgy State forest
Glenwood State forest
Gurnang State forest
Hanging Rock State forest
Jenolan State forest
Mullions Range State forest
Mundaroo State forest
Nowendoc State forest
Nundle State forest
Pennsylvania State forest
Pilliga East State forest
Pilliga West State forest
Roseberg State forest
Riamukka State forest
Sunny Corner State forest
Tallaganda State forest
Vulcan State forest
---
Leave a comment