5 Things to Remember when Buying a Hunting Knife


---
Before going on a hunting trip, it is important to gather all the necessary items in your backpack. Everybody has different 'must have' items but one that everybody includes is a high quality hunting knife.
5 Things to Remember when Buying a Hunting Knife will give you a few (5 aqctually) pointers so you can make a good choice when buying a hunting knife.
A good all round hunting knife can serve many purposes on your hunting or camping trip and you will be surprised at how much you use it. There may be situations where your life can depend on this knife so make sure you get a good quality one and avoid cheaply made versions.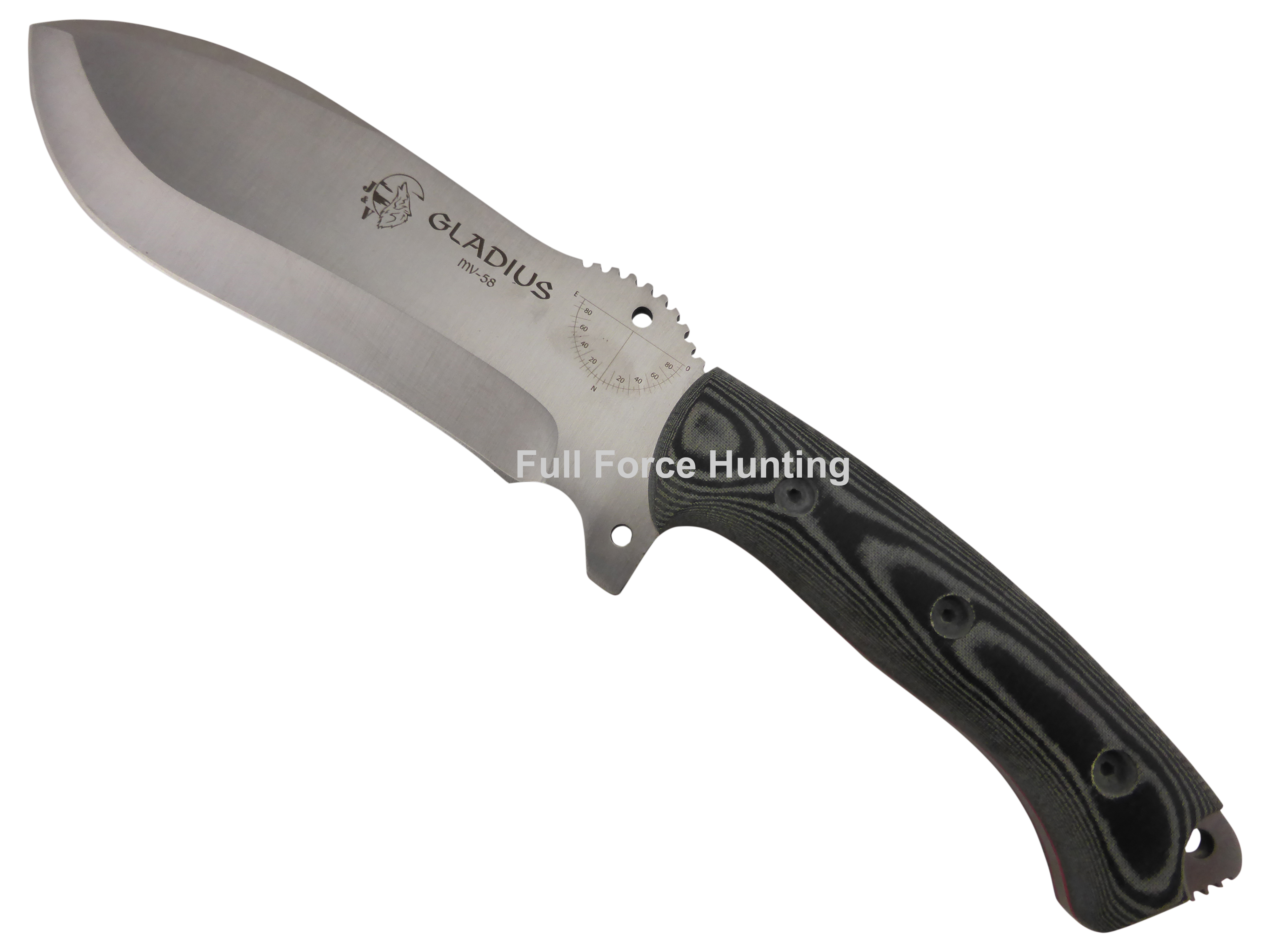 A hunting knife can serve as self-defense from wild animals that may attack and also gives you the ability skin and process most type of animals. However, there are many varieties of knives and each one is made for a specific purpose. Some knives fall under the 'general purpose' category and these knives can be versatile to have and use when spending time outdoors.
To help you find the right hunting knife that suits your need or perhaps guide you in making your first purchase, below is a quick 5-step guide you can use to make a confident decision.
Step 1: Decide on The Purpose of the Knife
The same ethos applies as when purchasing an item from a store. Figure out what you need it for, then work backwards. Are you a camper, a hiker or a hunter? A hunter may choose a different type of knife to a camper. A bush walker or hiker may choose a knife with a machete blade or an axe to assist when the trail is covered by brush.
The term 'Hunting Knife' covers a good many makes and models so if you are a camper, don't be daunted by the general term 'hunting knife'.
It's important to understand that hunting knives have distinct characteristics and uses - a knife used to cut through brush will have different design features compared to a knife used to skin animals. If you are hunting in group but need to split up, you may need both knives to make your hunting efficient. Whilst having a multi-purpose hunting knife on hand at all times is advisable, you may want to consider buying a few specialty knives that can provide your specific needs.
Step 2: Select a Size
Buying a hunting knife is not like buying a television, bigger isn't always better. Before making your purchase, is important to consider the type of animal (if any) you will be hunting or the type of things you will use it for (see step 1).
If you are hunting for big animals like deer or feral pig, a large knife will be a good fit but for hunti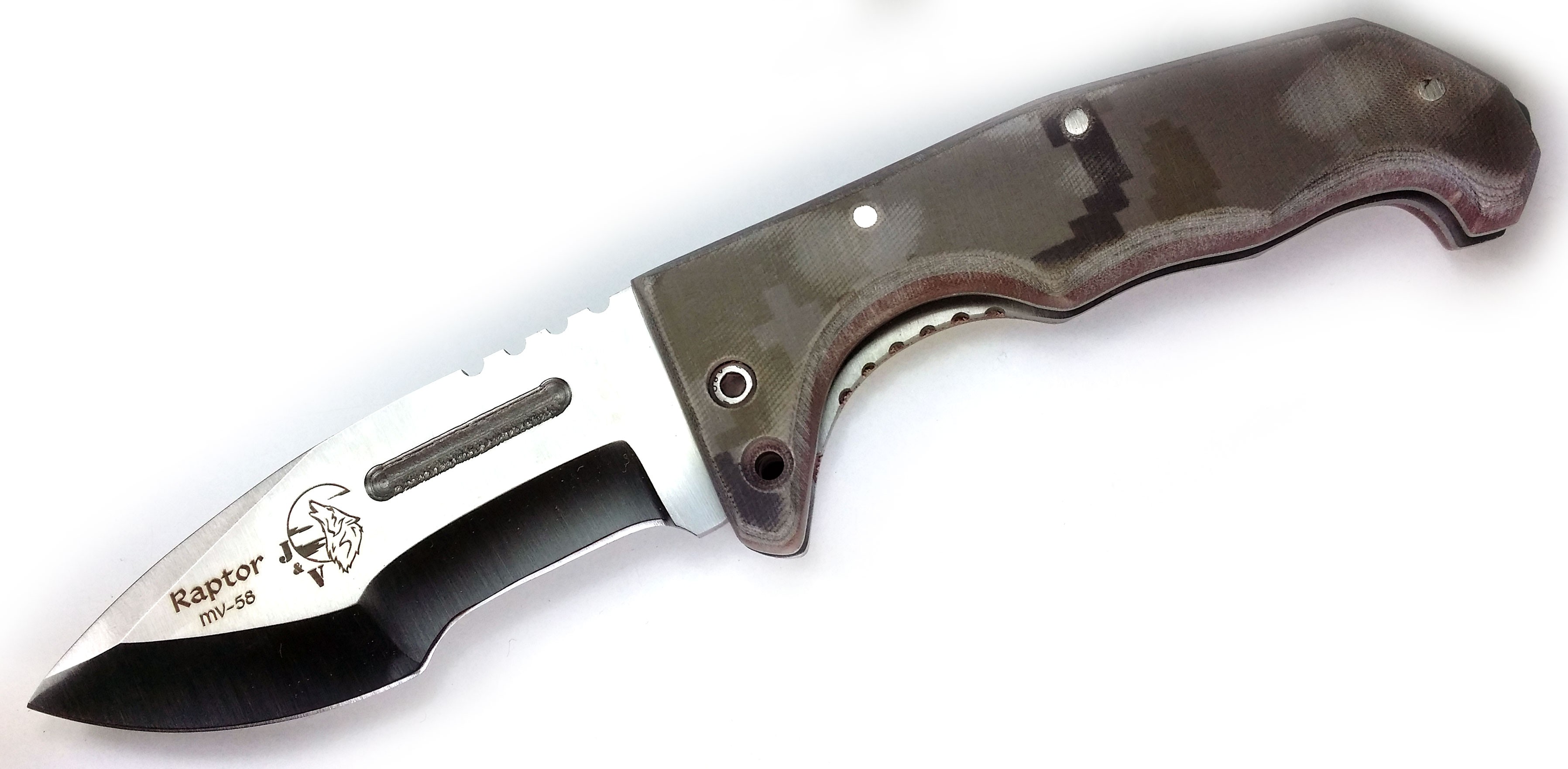 ng and skinning small animals it is ideal to use smaller and lightweight knife which can be kept in your pocket. It's also worth noting that there are some very good skinners on the market which are well worth your time.
Step 3: Choose the Right Handle
When choosing the right hunting knife, it's important not to compromise quality and usability for a nice looking design and appearance. Some knifes have both looks and function, but not many.
Processing the meat can be a messy affair, so be prepared with the right hunting gear for this. Synthetic handles can be easy to clean, and wooden handles are the traditional choice. Common handle types are made from wood, leather, bone, bamboo and sometimes with a touch of brass.
Step 4: Understand the Blade Design
Hunting knives are either available with fixed blade or folding blade but there are several blade designs to choose from. Depending on what you need the knife for, your blade will be the most important consideration.
It is important to understand their differences to make the right decision. The blade design should be tailored based on the type of hunting you will do. This article on knife tang is a good one to read so you can understand a bit more about how the knives are crafted.



Here is a bit of a guide to blade design:
A Drop Point Blade features a very strong and thick blade which is highly recommended for hunting and skinning larger animals animals. It can also be an alternative blade to use in splitting the ribs of the animal as a replacement for hatchet or saw.

A Clip Point Blade has a thinner, flatter and more pointed blade than the drop point blade. It can't be use for skinning animals and splitting ribs because it's specifically designed for outdoor activities. A hunter can carry this high quality multi-purpose knife and use for other tasks on a regular basis.
A Skinning Blade is designed for easy skinning process be it for medium or large size animals. This blade can help you separate the meat from the skin and can also be useful for other task related to hunting. You can use one hunting knife for skinning any type of animals but another option is to purchase a specialised skinning knife in order to save time and effort.
Step 5: Purchase for your Budget
After considering your desired characteristics and your purpose for a hunting knife the time has come to make your purchase. You can now decide on how much you are willing to spend.
We have plenty of knives available for every budget and all of our knife range have been chosen for their high quality, so rest assured no matter which one you choose from the Full Force Hunting range, you are going ot be buying a knife that's built for hard work.
Whether you are a newbie or experienced hunter, a hunting knife is a must-have item on your listing of hunting needs and it's one of those hunting accessories that you will carry everywhere with you.
A decent knife can help you make your hunting trip more successful and if you get lost or stranded, a good knife can mean the difference between surviving or not.
We hope our five step guide to buying a hunting knife will give you a better idea about purchasing a hunting knife.
Happy Hunting from the Full Force Crew!
---
Leave a comment