Easy Home-Made Venison Lasagna


---
If you love lasagna and have been wondering what to do with the venison meat from the hunt, this venison lasagna recipe will hit the spot. Using succulent venison, this dish is ideal to feed large groups.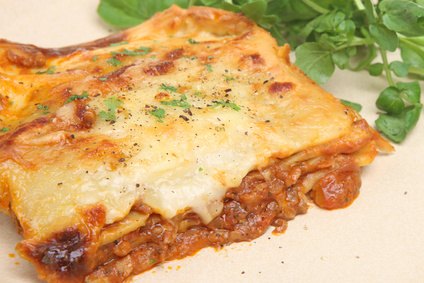 This recipe is to cook in the slow cooker (or crock pot) and the cheesy goodness will melt your heart. This great venison lasanga reciepe will quickly make its way onto your 'go to' recipe list. Hearty and simple, lasanga is one of the world's most reliable recipes.
Ingredients:
500 grams of ground venison
500 grams of Italian style sausage. This is an optional extra.
1 large onion, finely chopped
2 finely chopped cloves of fresh garlic, or 2 tsp of minced.
4 cups of pasta sauce
1/2 cup water
1 tsp salt (optional but highly recommended)
1 tsp dried oregano
1 tsp Italian salad dressing
1 tsp dried basil
12 sheets. These are available in the pasta isle of the supermarket.
2 cups ricotta cheese
2 eggs. Beaten.
1/2 tsp dried or a few fresh leaves of parsley
500g of mozzarella cheese
500g of grated parmesan
Method:
Brown the venison mince in the pan with the sausage and onion, then add the garlic. Cook stirring for a minute then train excess fluid from the pan.
Add the pasta sauce and stir well. Add the salt, and the oregano, basil and the Italian salad dressing. Combine well and allow to simmer for about 30 minutes.

Prepare the Cheese Sauce
Combine the ricotta, beaten eggs and parsley in a bowl.
Begin arranging the lasanga inside the slow cooker
Spray the slow cooker with cooking spray to prevent sticking. Put a layer consisting of one third of the meat mixture around on the bottom of the slow cooker. Cover with lasagna sheets. Pour one third of the cheese sauce mixture onto the lasagna sheets. Then add one third of the mozzarella and parmesan cheeses and repeat until you have used all your ingredients. Finish off with a layer of cheese sauce and mozzarella.
Cover with foil and put in an oven at 180 degrees for half an hour. Serve with a salad and garlic bread.
Recipe reproduced with permission from Miss Homemade
---
Leave a comment