Recipe for Kangaroo Tail Curry


---
Kangaroo meat is packed with flavour, and the best part about it is it doesn't need that much cooking. One popular dish made with kanga meat is Kangaroo Tail Curry. Kangaroo tail has been prepared for tens of thousands of years in Australia.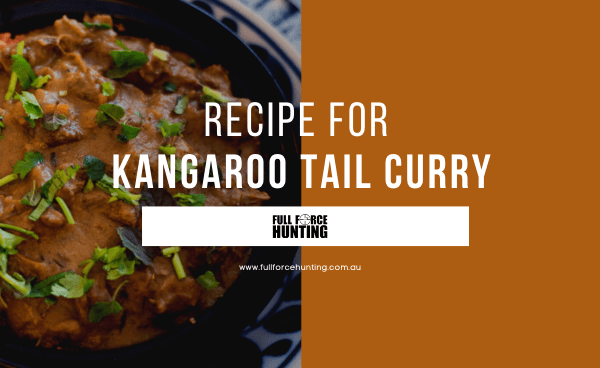 INGREDIENTS:
1 Kangaroo Tail (braised initially, then slow cooked for around 5 hrs in stew)
1/2 cup flour
2 tsp salt flakes
Olive oil
2 Carrots, diced
2 Sticks celery, diced
1 Onion, diced
3 Cloves garlic, roughly chopped
5 Sprigs of thyme
3 Bay leaves
2 Cups Red Wine
1 Cup Beef Stock
1 Can 810g Chopped tomatoes
6 Medium potatoes (roughly chopped)
Salt and Pepper to taste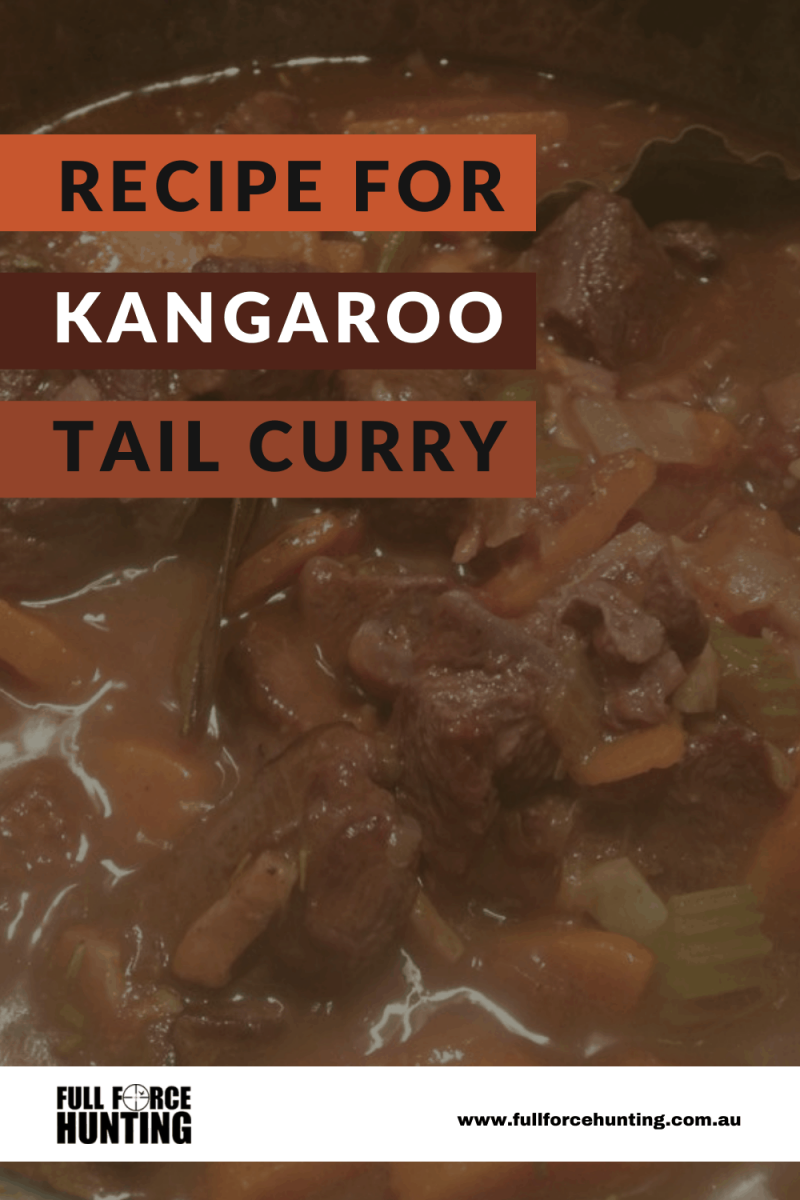 HOW TO COOK:
1. Turn on the slow cooker on low heat.
2. In a large bowl or plate, mix flour, salt and pepper.
3. Roll kangaroo tail in flour mix.
4. Heat a large heavy based pan (cast iron type with lid works best) with a generous amount of olive oil. Keep on a medium high heat, and brown off the kangaroo tail for 3/4 minutes either side. Once golden, take out the pan and set aside.
5. Add celery, carrots, onion, garlic, 2 cups of red wine, thyme and bay leaf, 2 cans of tomatoes and beef stock into the slow cooker; stir well and then place the lid back on.
6. Once simmering, place the kangaroo tail into the slow cooker (if the whole tail is not covered with liquid, add a touch more beef stock).
7. Leave in the slow cooker for 4-5 hours (or until meat is flaking off the tail bone).
8. If the sauce is still a little runny, reduce over a medium low heat until sauce becomes rich and thicker or add flour.
9. About half way through the cooking session (~2 hours), cut potatoes into quarters and place into a slow cooker.
10. After around 4 hours take the meat off the kangaroo tail and add back into the thickened sauce (with bones).
Spoon a generous helping of mashed potato onto your plate. Make a slight crater in the centre for the meat to sit in. Sprinkle some fresh herbs such as thyme, parsley and a wedge of lemon.
This rich kangaroo stew is perfect for the cold weather. Make sure you use some fresh crusty bread to soak up all the delicious sauce!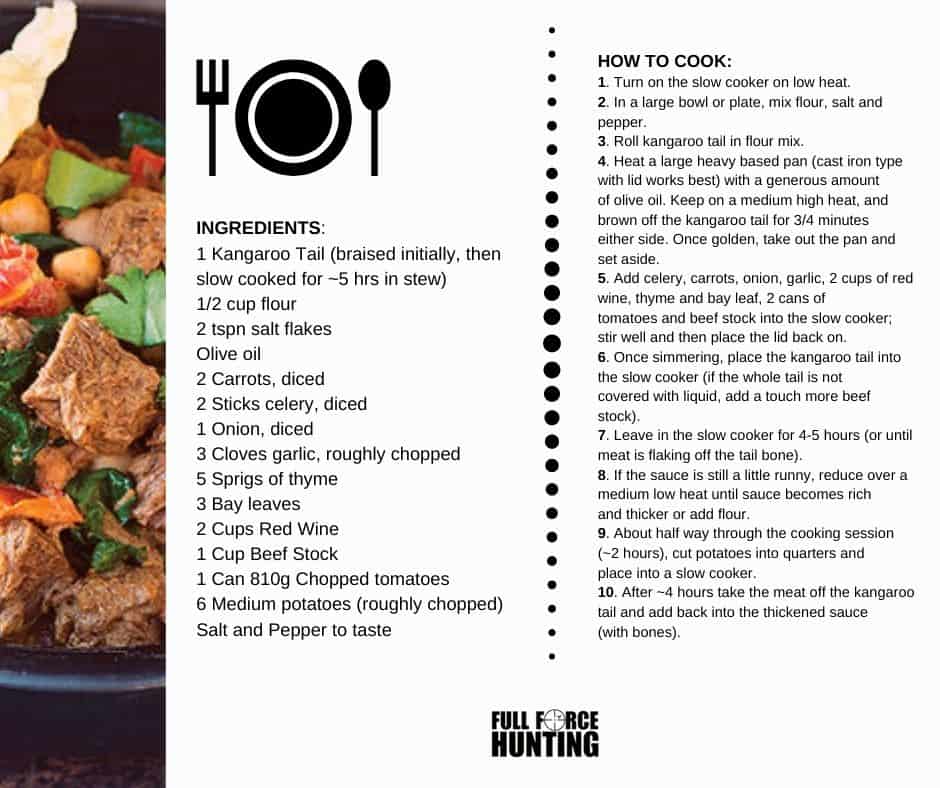 ---
Leave a comment